Pipe Roll - Standard - Kodiak Leather
Keep your . . . well anything protected and handy with the Triton Kit roll from Shire Supply.
Hand-crafted from Kodiak Oil-Tanned leather as rugged and durable as its name implies, oil-tanned leather is perfect for gear that is going to lead rough and rumble life outside or in.
Don't be fooled by the rough and tumble nature This leather looks great now and will for years to come whether its keeping your bike tools altogether out on the treks, art supplies preserved when on those wandering inspiration expeditions or if you're a little Indiana Jones and like to get your archeology on.
A sturdy, simple and classic storage solution that you need in your life. Custom sizes and shapes are available, please get in touch for details.
PERSONALISATION:
Add up to 3 letters to your item free of charge. Please type your 3 letter request in the  personalisation box in the drop down menu area.
Personalisation will be placed above the logo unless requested otherwise. Please contact me to confirm your request before ordering.
Made
 & shipped in 2-5 working days.
Standard features:
Kodiak Oil-Tanned leather
2 levels of 4 pockets. 2x3 inches, 1x1 inch and 1x4 inches.
wrap round tie
Hand stitched in the UK.
Reviews
Great item, great seller! Highly recommended!!!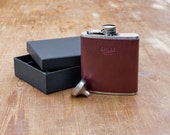 Xanthe on 20 Feb, 2018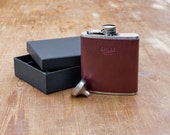 Hannah Lewis on 13 Dec, 2017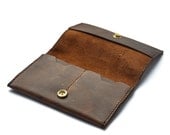 Joan Albert Fontas on 10 Nov, 2017
Top quality. The leather is thick, quality leather, the craftsmanship is impeccable. A pouch made to last, looks and feels good. Would buy again from the seller for sure.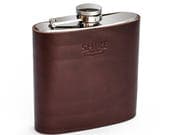 Great product! Bought as a special Birthday gift and very pleased. Good communication, great quality and speedy delivery! Definitely recommend. Thanks!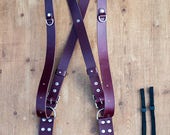 Ian Wallace on 29 Aug, 2017
Very well made, incredibly comfortable after 12 hours use at a wedding and looks the business !!