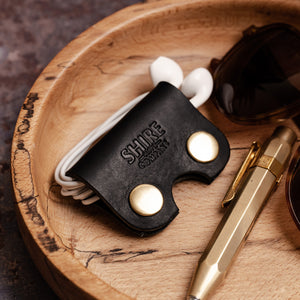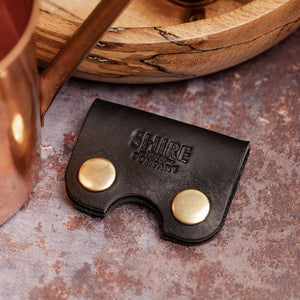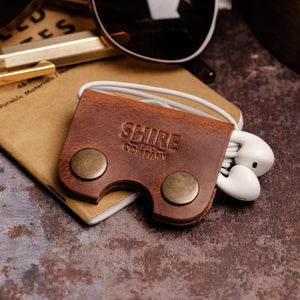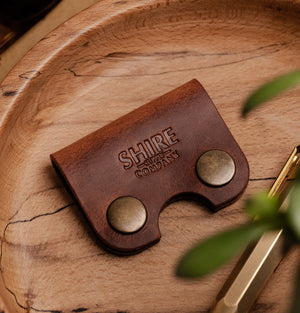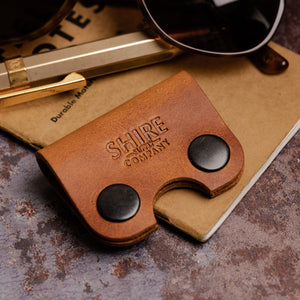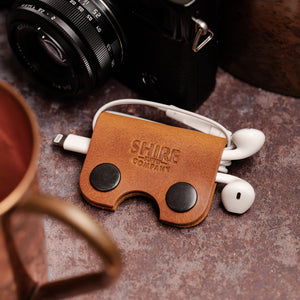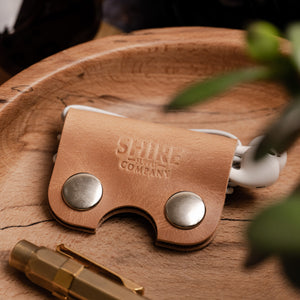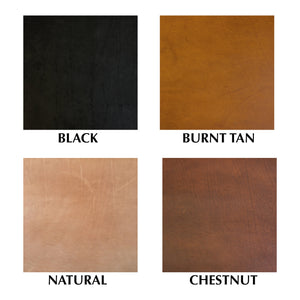 Say goodbye to tangled cables and make your tech experience hassle-free with our handmade cable organizers. Our small cable organizer is specifically designed to keep your headphones organized and tangle-free, so you can say goodbye to the frustration of untangling knotted cables.
For a personal touch, we offer optional personalization, making it an ideal gift for special occasions like birthdays, Father's Day, Mother's Day, or even third wedding anniversaries (leather, anyone?). 
At Shire Supply Company, we pride ourselves on using only the highest quality leather sourced from a UK-based tannery with over a century of experience. Our items are crafted from vegetable-tanned leather and treated with waxes and oils to create a rugged, worn-in look that showcases the natural grain of the leather. 
Each piece has a unique patina and character, created by the minor marks and blemishes that are left intact during the crafting process. Made from a single piece of 5/6oz (2-2.5mm) leather, our organizers are both stylish and durable and will only get better with age. Keep your tech organized and looking great with our handmade cable organizers!
Reviews
Great item, great seller! Highly recommended!!!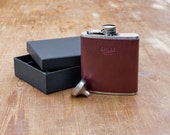 Xanthe on 20 Feb, 2018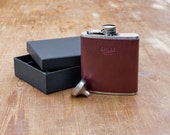 Hannah Lewis on 13 Dec, 2017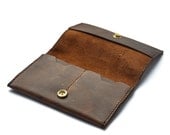 Joan Albert Fontas on 10 Nov, 2017
Top quality. The leather is thick, quality leather, the craftsmanship is impeccable. A pouch made to last, looks and feels good. Would buy again from the seller for sure.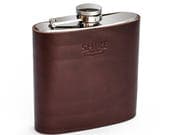 Great product! Bought as a special Birthday gift and very pleased. Good communication, great quality and speedy delivery! Definitely recommend. Thanks!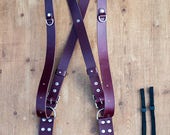 Ian Wallace on 29 Aug, 2017
Very well made, incredibly comfortable after 12 hours use at a wedding and looks the business !!