Traditional Knife - Custom Cases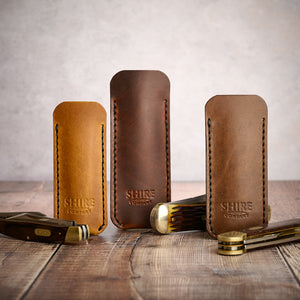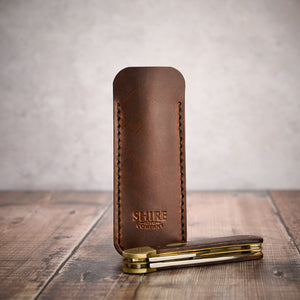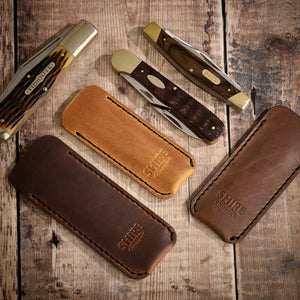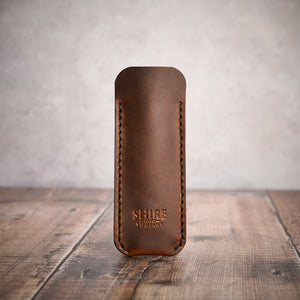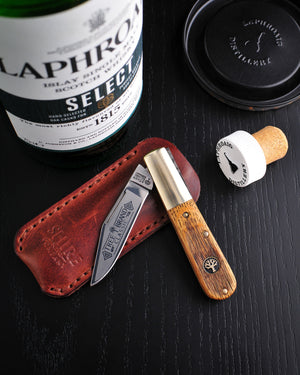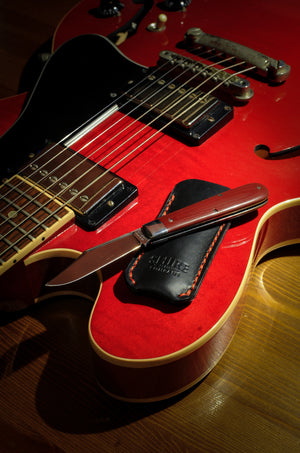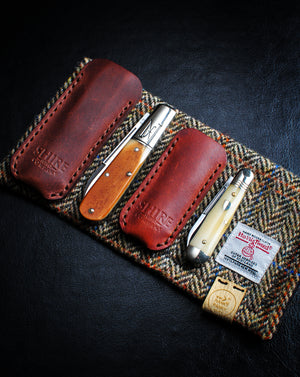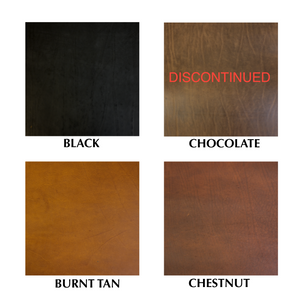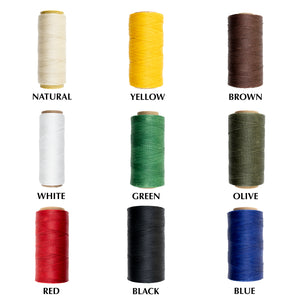 No matter your knifes band or price it deserves a custom Shire Supply Company knife case. 
If your Knife model is not listed in the drop down menus please reach out by the contact page for a quote. 
Shire Supply Company uses only the highest quality leather, sourced from a UK based tannery with over  100 years of leather production.

Every Item is made from vegetable tanned leather treated with waxes and oils to give a rugged, worn-in distressed effect but also help the help with stand the riggers of time and daily use. 

The natural grain of the leather is left intact to show all the small marks and blemishes, giving each item a unique patina and character which will improve with use.
This item offers 8 leather colour options and 9 thread options stated below. Just select your preferred colours from the drop down and I will custom make your order.

Leather: Black, Blue, Burnt Tan,  Chestnut, Chocolate, Green, Natural* or Red
Stitching: Black, Blue, Brown, Emerald Green, Natural, Olive Green, Red, White or Yellow. 

PERSONALISATION:
Add up to 3 letters to your item free of charge. Please type your 3 letter request in the  personalisation box in the drop down menu area.
Personalisation will be placed above the logo unless requested otherwise. Please contact me to confirm your request before ordering.
* Case ONLY, knife pen ect. NOT included.
*The Natural leather option is an un-dyed waxed and oiled leather. This leather option will develop its on unique patina over time as it takes in oils and elements from its daily use. 
Reviews
Great item, great seller! Highly recommended!!!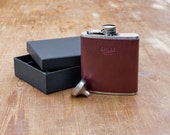 Xanthe on 20 Feb, 2018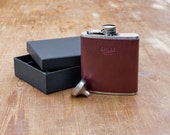 Hannah Lewis on 13 Dec, 2017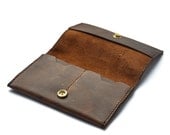 Joan Albert Fontas on 10 Nov, 2017
Top quality. The leather is thick, quality leather, the craftsmanship is impeccable. A pouch made to last, looks and feels good. Would buy again from the seller for sure.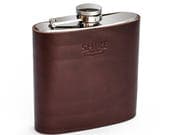 Great product! Bought as a special Birthday gift and very pleased. Good communication, great quality and speedy delivery! Definitely recommend. Thanks!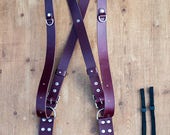 Ian Wallace on 29 Aug, 2017
Very well made, incredibly comfortable after 12 hours use at a wedding and looks the business !!